Features:

1. High quality Milti-color Leds. 48 kinds of special effect. The words would be changed with special effects. It attract all the people walking around.

2. high-level acrylic panel with aluminum alloy frame:
a) effective light transmission
b) intensity toughened acrylic: Non-broke during transportation and useage.

3. Working Voltage: DC12V

4. Lifespan more than 50,000 hours.

5. Saving Power

6. Mini Remote Control to help you turning on/off power or changing colors.

7. Writing by fluorescent pen. Easy to write and easy to erase. You can change the content at any time.

Application: Advertice board for Exhibition, Shop, Super Market, Saloon, Hotel, Restaurant etc.
Or Meeting Room, OfficeĦ­
And it also can be helpful for Children's imagine. They can write and paint at their pleasure. :-)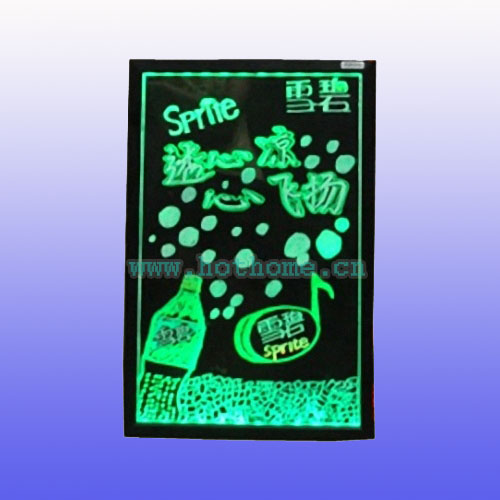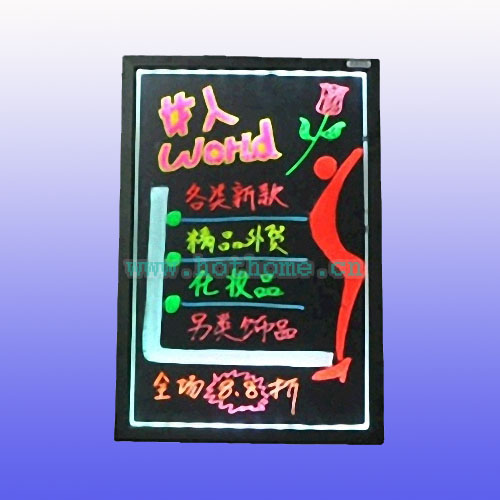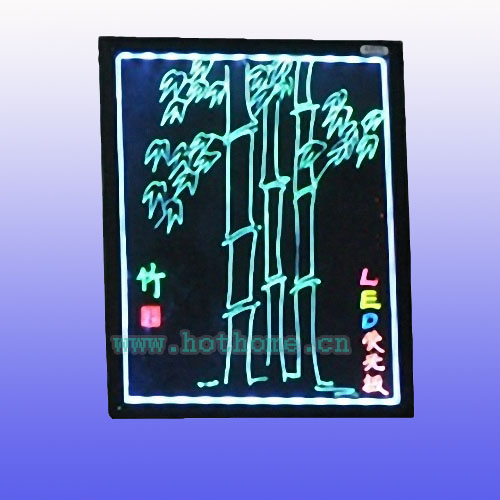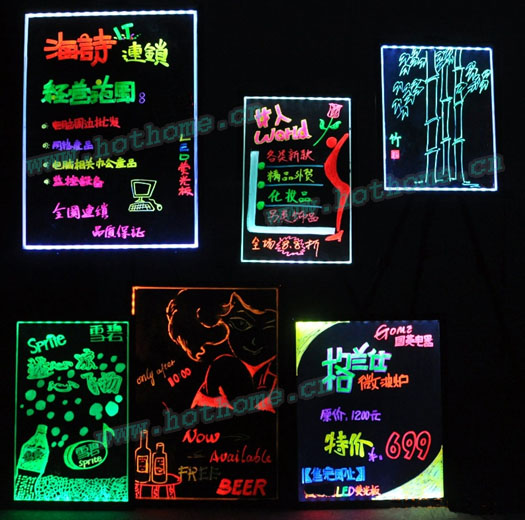 Item No:HH-46N
OEM is wellcome!